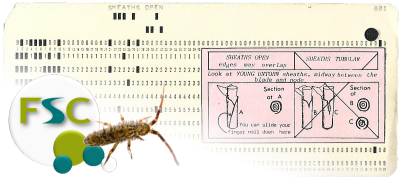 Welcome!
FSC Identikit mobile key is a 'Progressive Web App' (PWA) which means that it can be installed to the homescreen of a smartphone and used in the field away from wifi. This page has instructions below on how to do those two things, but if you'd rather go straight there, click the link below.
Just go straight there:
(This app works just as well on a large-format device like a laptop as it does on a mobile device.)
Installing on a smartphone homescreen
You can install an icon on the home screen of your phone if you have an Android by following these steps:
Use your phone's browser to navigate to .
At the bottom of the screen, you should see a prompt to add to your home screen – click it to say yes.
You should now see another prompt asking you to confirm – do so.
Once installed, you will find the icon for it along with another other apps installed on your phone.
If it isn't already on your home screen, do whatever you normally do to move app icons to your home screen.
On iPhone you won't be promted to add the app to your homescreen, but you can still do so like this:
Use your phone's browser to navigate to .
Tap the bookmark icon.
When the bookmark options appear, tap on 'Add to home screen'.
Using in the field
To prepare for use in the field, click on the main menu option (top-right) and select Offline options and then tap the DOWNLOAD FOR OFFLINE USE button. All the necessary knowledge-base files, program files and images will be downloaded now (you must do this whilst you have wifi) and be ready for use in the field even when you have no internet connection.
More Information
For more information about the app, select the main menu from the app (top-right icon) and select:
About the knowledge-base to find out more about '' in particular.
Using the mobile key to find out more about how to use the app software.